2019 marks the 13th year of the Annual Meet the Future Luncheon and its celebration of student scholars at the Academy of Construction and Design. Each year brings a new class of graduates. But it also introduces a renowned guest speaker to share lifelong lessons, experiences and guidance to young people embarking on the next journey in their lives. In May, former NFLer Fred Smoot will take the stage for the second time as keynoter (his first turn came in 2017, when he talked hunger for the game, overcoming life's challenges and working consistently to achieve his dream). Ahead of this year's ceremony, JOBS Coalition Pathways revisits some of the best speaker moments since the event started in 2007.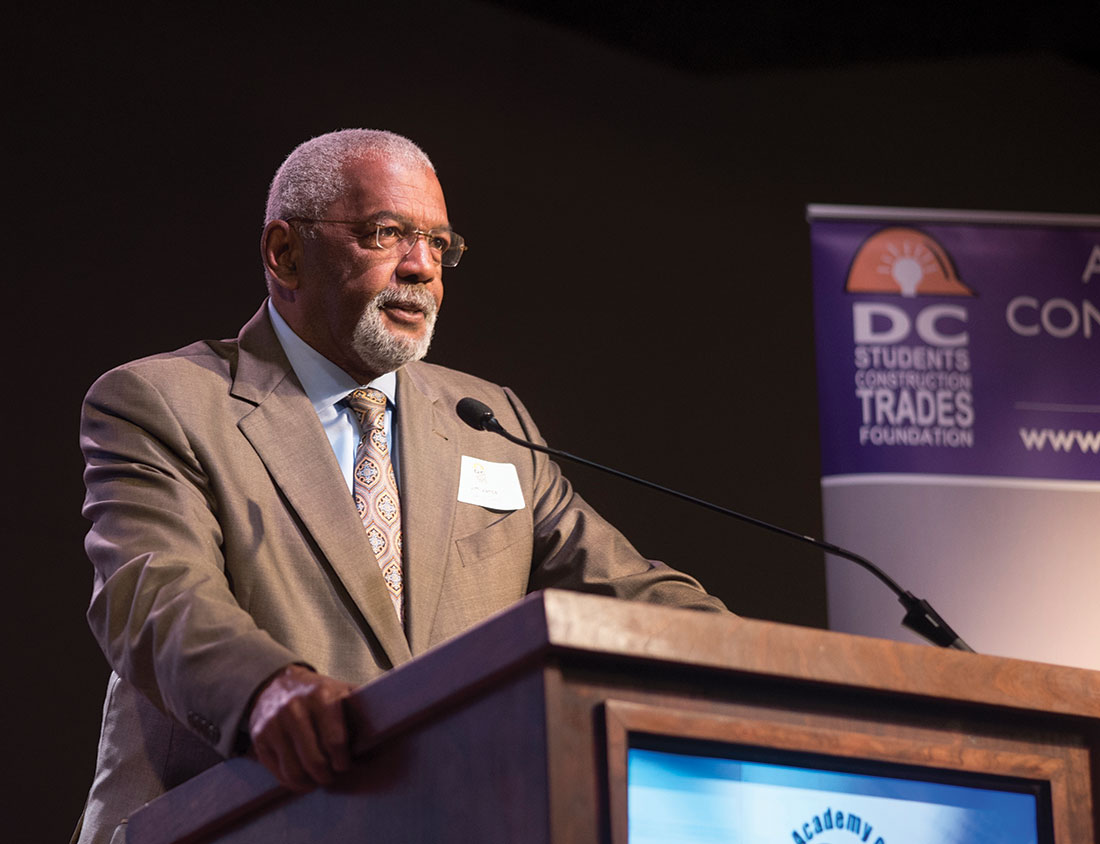 JIM VANCE: 2008 + 2015
Celebrated journalist Jim Vance told stories of his youth, ones that many Academy students may have been surprised to hear. For one, his dream as a young man was not to go o to college but to follow in the footsteps of his grandfather, who worked as a plumber. Vance got a taste of that trade during the summers and on weekends, he recalled, an experience that he "loved."
Ultimately, he attended Cheyney University in Pennsylvania and retained respect for those working in the field of skilled trades. "They were good men and my family — they were strong, honest, disciplined [and] honorable," he recalled in his 2008 speech. Other quotable insights the late journalist shared with students that day:
"What counts is not whether you've been slapped down, or even how often you've been slapped down, but whether you get back up."
"Ain't nobody gonna give you nothing, and ain't nobody supposed to."
"Be careful of the company that you keep."
"Everyone makes mistakes — but don't make the same ones twice."
"Believe in yourself and appreciate your value."
By the time the local news anchor returned to the Meet the Future Luncheon in 2015, he had even more golden nuggets for the newly-minted grads. He advised them to take on the work that is given without complaint. And when others demand more, strive to impress.
"Honor yourself by the work that you do," he said that year. He also urged the young people to empower themselves by reading and knowing their history, and always taking responsibility for their own actions.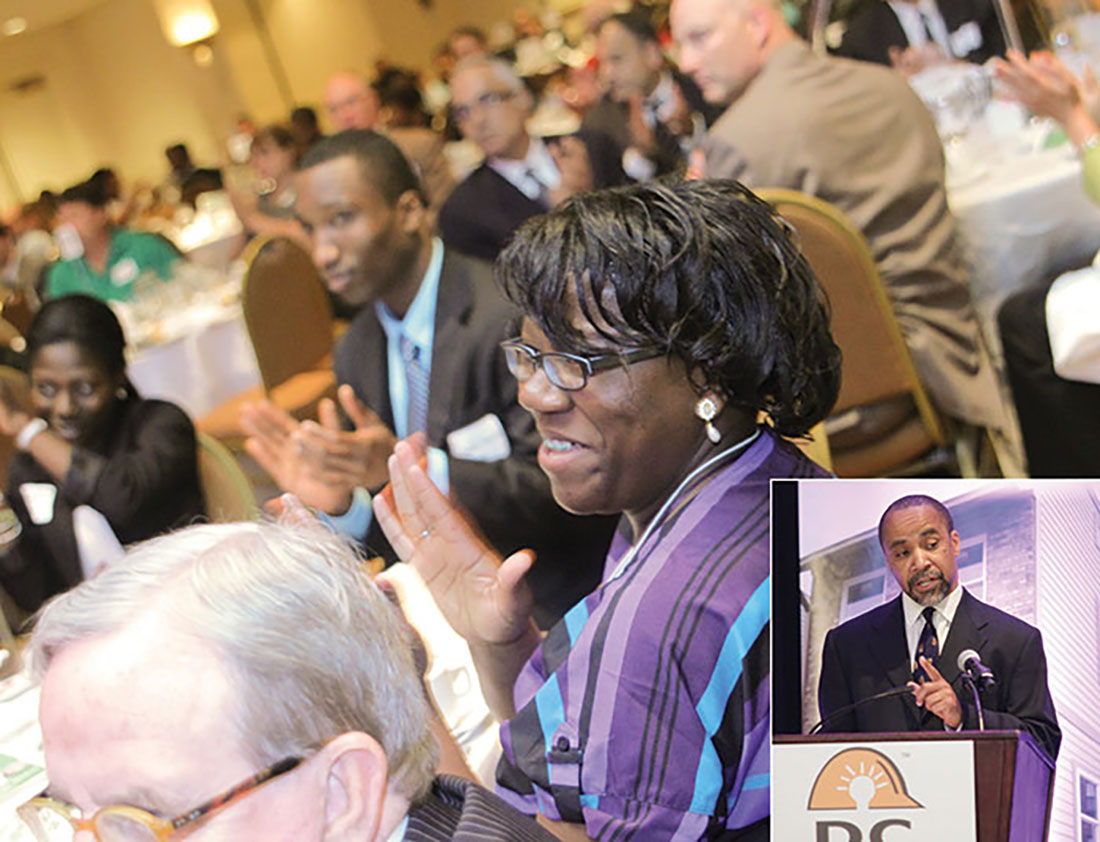 NATHAN MCCALL: 2012
Author and motivational speaker Nathan McCall brought "real talk" to the graduates that year, candidly discussing his turbulent life as a young man. He recalled at the age of 19 shooting a man (who survived) at point blank range, then getting a second chance in life by serving out the sentence on weekends because the judge discovered he
was enrolled in college. But after violating his probation by committing an armed robbery, McCall received a 12-year sentence.
"When I took that fall, I thought my life was over," McCall said at the time in 2012. "I found myself laying in my cell and wondering how I had drifted so far off track."
He would go on to recount his struggles in the autobiography, "Makes Me Wanna Holler: A Young Black Man in America." McCall that day shared how literature and education proved a saving grace for him, helping to turn his life around. While addressing the graduates, he also urged them to be reflective — all while preparing for something greater.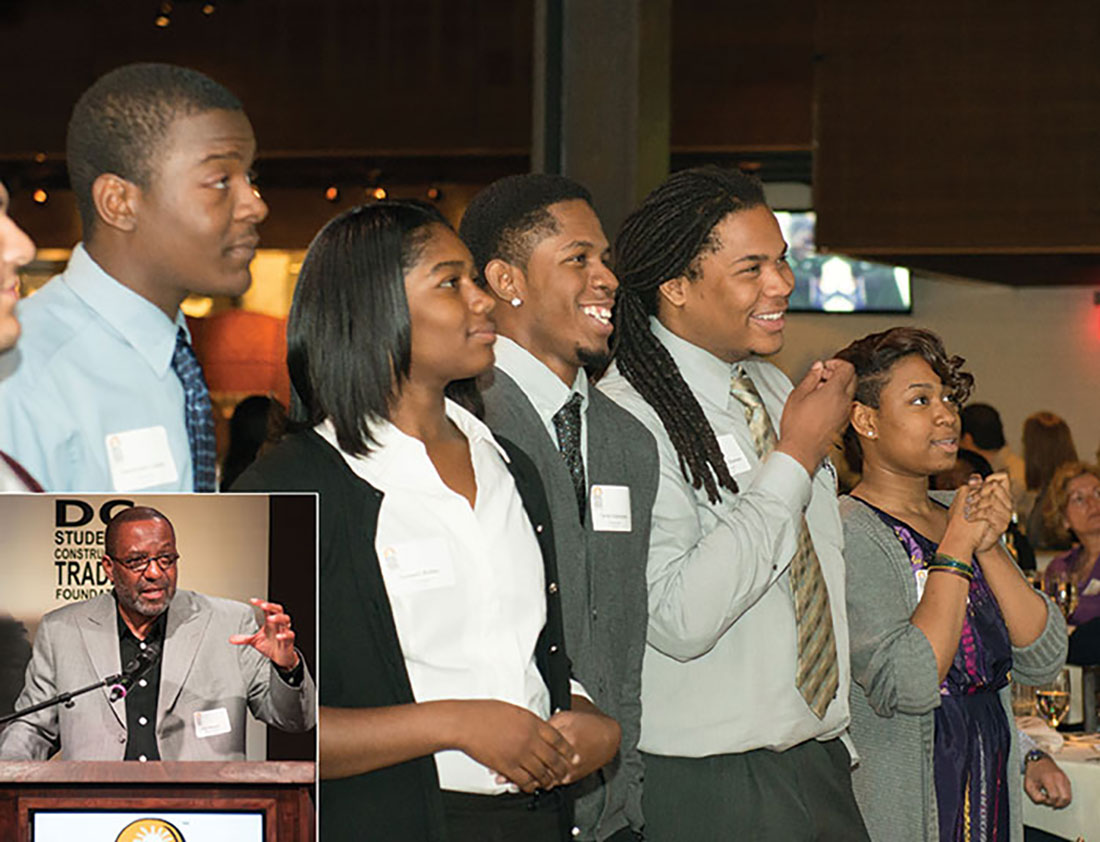 KOJO NNAMDI: 2014
Standing before the Class of 2014, radio host Kojo Nnamdi told each Academy of Construction and Design graduate: "Dare to dream."
"Dare to explore the community around you, dare to dream. Most people who change the world didn't come from rich or privileged backgrounds," said Nnamdi while acknowledging the hard work of his parents — his mother worked as a seamstress and his father a shipping company clerk.
Along with encouragement, he also shared words of wisdom for a technology-driven world. "Be protective of your life online, be protective of your privacy because the stupid things we do today won't necessarily define who we are tomorrow," said Nnamdi.
He continued by talking about the dualities of life after high school. While there are challenges and new adult responsibilities to take on, there are also opportunities for each young man and woman to create a future that can change the world. Nnamdi gave a nod to previous generations that fulfilled their missions, and because of that, students have freedoms and rights today. He cited the Voting Rights Act, Civil Rights Act and Fair Housing Act as examples of those strides made and missions fufilled.
The Academy, he said, had trained them to be the best and brightest. So they should always remember: "There is no one better than you."