Amid late morning showers, students of the Academy of Construction and Design (ACAD) at IDEA Public Charter School hovered under umbrellas on a vacant lot in the 1100 block of 50th Place in Northeast Washington, D.C. With them, stood the head of the D.C. Department of Housing and Community Development.
"Let's do a countdown," said Polly Donaldson, the agency's director.
"Five, four, three, two, one."
The crowd chanted in unison as students rolled back oversized billboards, revealing two tiny homes built by ACAD high school students and causing one woman in the audience to gasp, "Oh my gosh."
The Sept. 24 unveiling marked a transformative moment for both students and the District, which as part of the mayor's Vacant to Vibrant DC initiative launched in December 2017, seeks to convert vacant and blighted spaces to areas of productive use for residents in neighborhoods across the city. The tiny house demonstration and community education project is one prong of a five-pronged approach.
"We saw the opportunity with the school to be able to do tiny homes on this site," Donaldson told JOBS Coalition Pathways after the reveal. For the young people, she added, this is a "wonderful way to combine real-life, real-skill experience" that translates into a tangible, finished project.
Noting that other cities have embraced tiny home communities for seniors and other populations, she noted the importance of a growing city like the District exploring all avenues when it comes to housing affordability. "It's going to take many housing options in the future to make D.C. affordable for all, which is what Mayor [Muriel] Bowser would like to see," Donaldson said. "Because the housing needs of our residents are so diverse, so are our housing efforts."
Tiny House, Big (Student) Impact
ACAD students started building the first tiny house — a 160 square-foot "micro" dwelling — in the spring of 2015, as part of an effort to provide students with opportunities to sharpen technical skills and apply OSHA training (Occupational Safety and Health Administration) learned in the classroom in the field. By January 2017, students began work on the 242-square- foot "Minim" house. Each home offers unique amenities and space-saving features, from a rainwater collection system and composting toilets to a sleeping loft and kitchenette.
Karlton Carroll, for one, knows the hard work and big effort that goes into constructing a tiny house from the beginning. "It was tiring but then it became fun," admitted Carroll, 17, a senior at IDEA PCS enrolled in ACAD. "The tiring part was the cutting [of wood] because you had to measure to cut, and the fun part was putting the siding on both of the houses."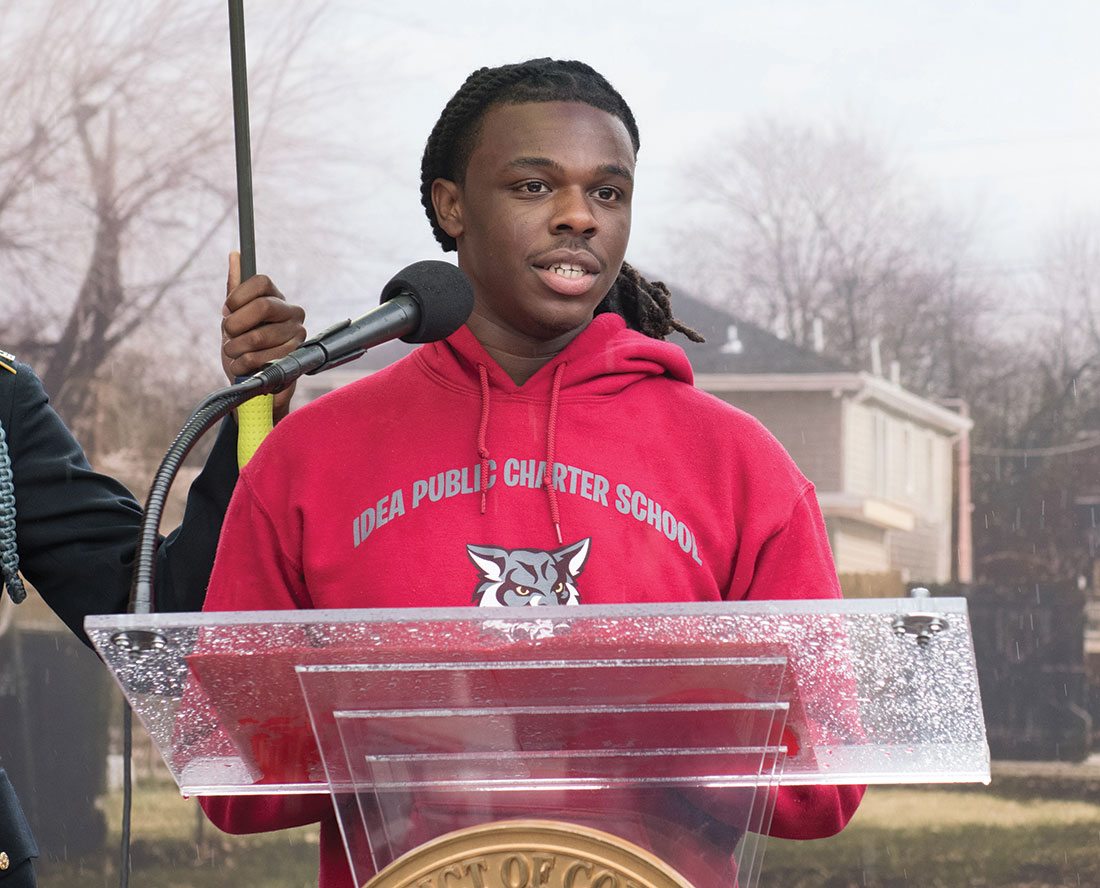 Working with a team of fellow classmates that he's known since ninth grade, Carroll also helped install windows and the interior walls, one of the hardest parts of the job because of the itchy insulation from the fiberglass particles. Each step in the construction process was built with love.
"That's why I built the house as nice and perfect, because I feel as though my grandma could live here," he shared.
And his parents couldn't be more proud.
"This can be a lifelong career or something that he can fall back on in the future. They did an awesome job!" said Carroll's mom, Lakeisha Morton, who praised the program for teaching young people teamwork.
Looking ahead, Carroll plans to study computer technology and software in college. But the value of his technical education background, specifically carpentry, will always be there. "It's a [Plan] B," he said.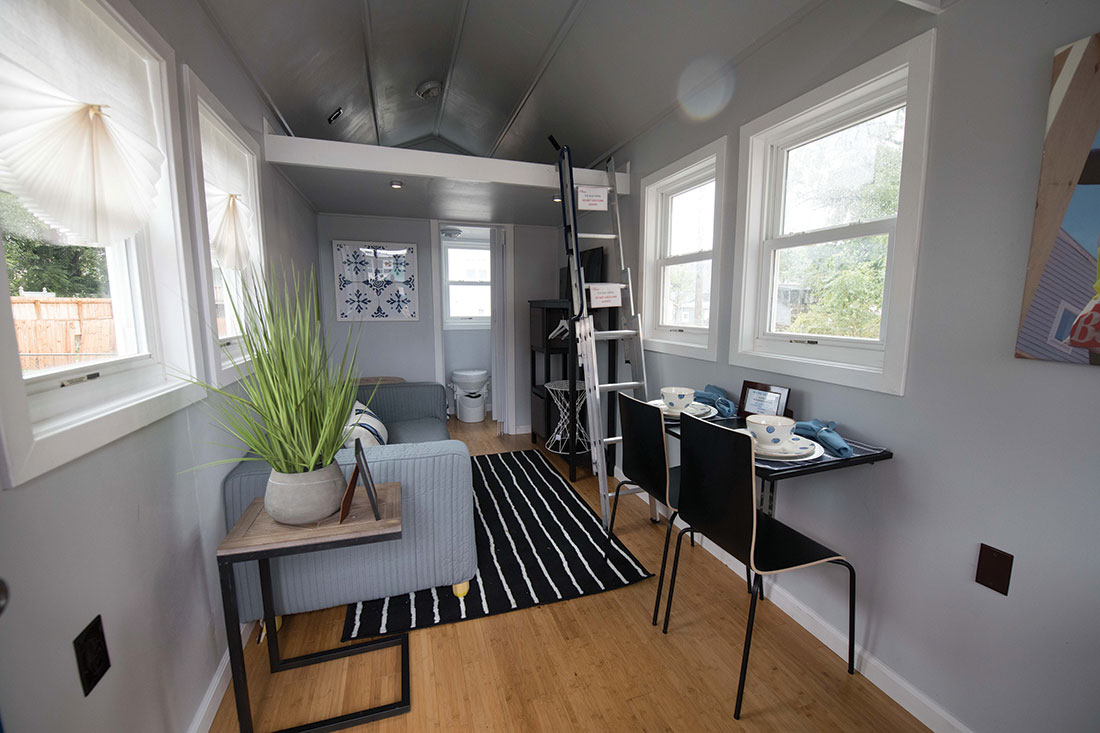 Creating Innovative Spaces
For Shelly Karriem, director of the Academy of Construction and Design, each tiny house is a culmination of everything the students have learned from their instructors: construction technology, blueprint reading, math and science, as well as carpentry. And the benefits don't stop there.
"The Academy has a decade-plus track record of putting work- and college-bound students on viable paths to real careers," Karriem told the crowd. "When graduates leave the Academy, they are able to show hiring managers and college admissions o cials that they have already created something of lasting value in their community."
This demonstration project is a step forward in that direction, introducing city residents to the concept of living with a small environmental footprint. Said Donaldson, it will "give folks an idea of what a tiny home actually looks like."
The event was a partnership between the D.C. Students Construction Trades Foundation, IDEA PCS, and the District government, including the Department of Housing and Community Development and Department of Energy and Environment.