Rock Newman—as the host of his own radio show—is a renowned voice throughout the Washington, D.C.-metropolitan area. And mirroring his on-air demeanor, Newman stayed true to "keepin' it real" while sharing words of inspiration at the 2018 Meet the Future Luncheon.
"There's nothing more important in life than you getting a quality education," he told the students of the Academy of Construction and Design (ACAD). "Yes, education is important and training is important so that you can get employed … and make a livable wage."
While advising students to make their marks, he also urged them to take the leap and go after the senior executive positions, otherwise known as the coveted C-suite. "Take over as the CEO and own your own business," he said. The recommendation drew applause from the audience, which included leadership from among the top real estate and construction companies across the metropolitan area.
"Every single one of you has the God-given ability and talent if you will tap into [it] and be the best you can be," said Newman, a Howard University graduate and former boxer promoter.
But it takes courage.
'Dare to Dream'
The self-proclaimed country boy knows what it means to "dare to dream." Growing up in Brandywine, Maryland, Newman admitted he didn't know about the world or what he wanted to do. With no one in his family having attended college—and many not even finishing high school—there was little focus on education.
An emphasis on greatness was missing, he proclaimed. That is, until as a young boy Newman encountered a legendary boxer who would become the biggest influence on his life. "I saw [him] like a meteor come across the TV screen, and it's a guy that later became known as Muhammad Ali," he recalled.
Newman remembers Ali speaking boldly—a moment that redefined his life.
"It gave me the ability to dream beyond my life circumstances," he said. After knee issues dashed his hopes of becoming a professional baseball player, Newman turned to his backup plan: the boxing business.
For Newman, Ali gave the inspiration and courage to dream that dream. "If you can believe it, you can achieve it," he told the newly minted ACAD graduates. "You can accomplish what is in your head, what is in your heart, and what you are willing to work towards." In 1992, Newman recalled standing in the ring and raising the hand of boxer Riddick Bowe, who had been all but counted out. Together, however, the duo marched towards—and grabbed—the heavyweight championship of the world.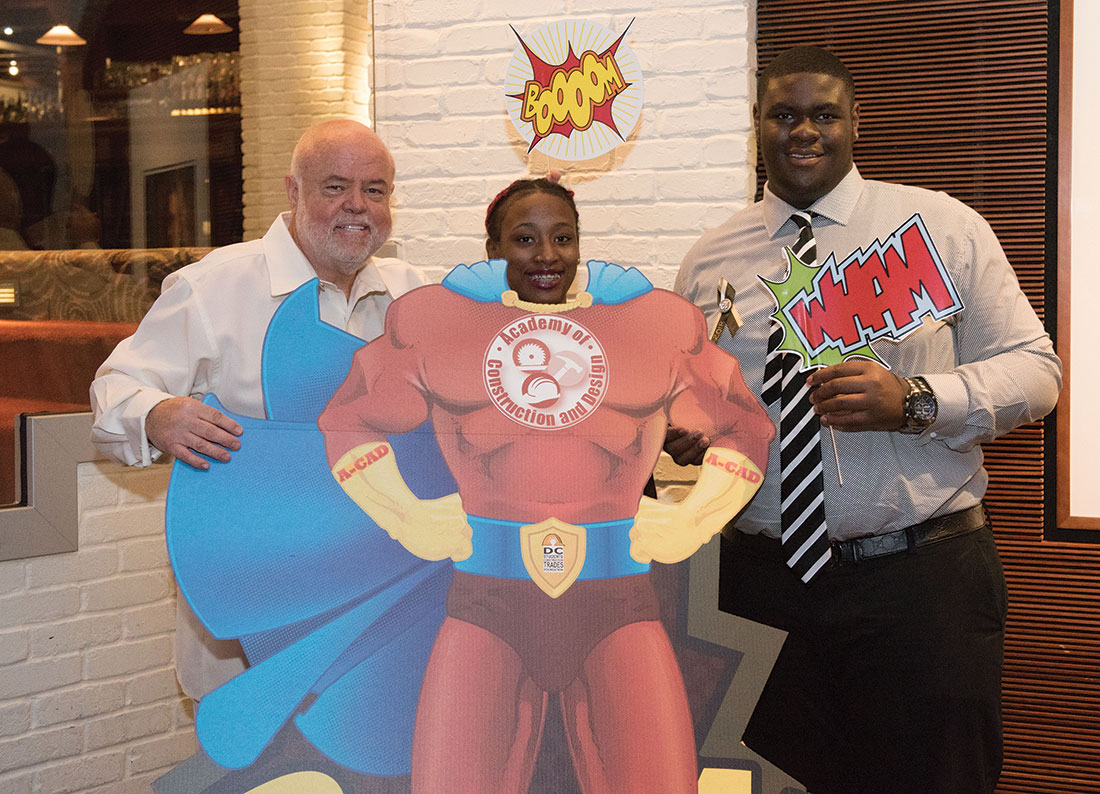 Life: No Limit
Newman wrapped up his speech, call-and-response style. Asking the students to get on their feet, he told them to repeat after him:
"I will dare to dream."
"I will commit myself to a great education."
"I will commit myself to work hard to achieve my dream."
"I will build great futures."
Ultimately, said Newman: " The sky is the limit."